Rachel Strait's lifelong love for riding began at a young age, igniting an unwavering passion for the sport. Since her first XC race at the age of 10, she knew she had found her calling. Her dedication to riding grew stronger with each climb conquered and each pedal stroke. At age 12, she remembers herself climbing up the backside of Snow Summit, happily overtaking women older than her on the way up. At age 15, she knew she wanted to be a professional racer. Now, years later, she can look back on her journey with pride, knowing that her 15-year-old self would be amazed at how far she's come as she moves into her second decade of racing professionally.
Rachel graduated with a Business Marketing degree from CSUSM and then started a job at Crankbrothers. She quickly realized that her desire to race professionally outweighed her desire to work a typical 9-5 job, and with some hard training and supplemental support from working nights at a local bar, she could quit her job and make her dreams come true.
Rachel and Kyle's daughter Stevie completes their family. The added dynamic of having a child with both parents being professional athletes has added a bit of scheduling complexity. Still, with support and encouragement from family and friends, Rachel has continued to pursue her dreams. By balancing and planning their schedules, the Straits strategically select events like the Sea Otter Classic and Crankworx Whistler, allowing them to compete in the same place when possible. They also travel individually at times as well.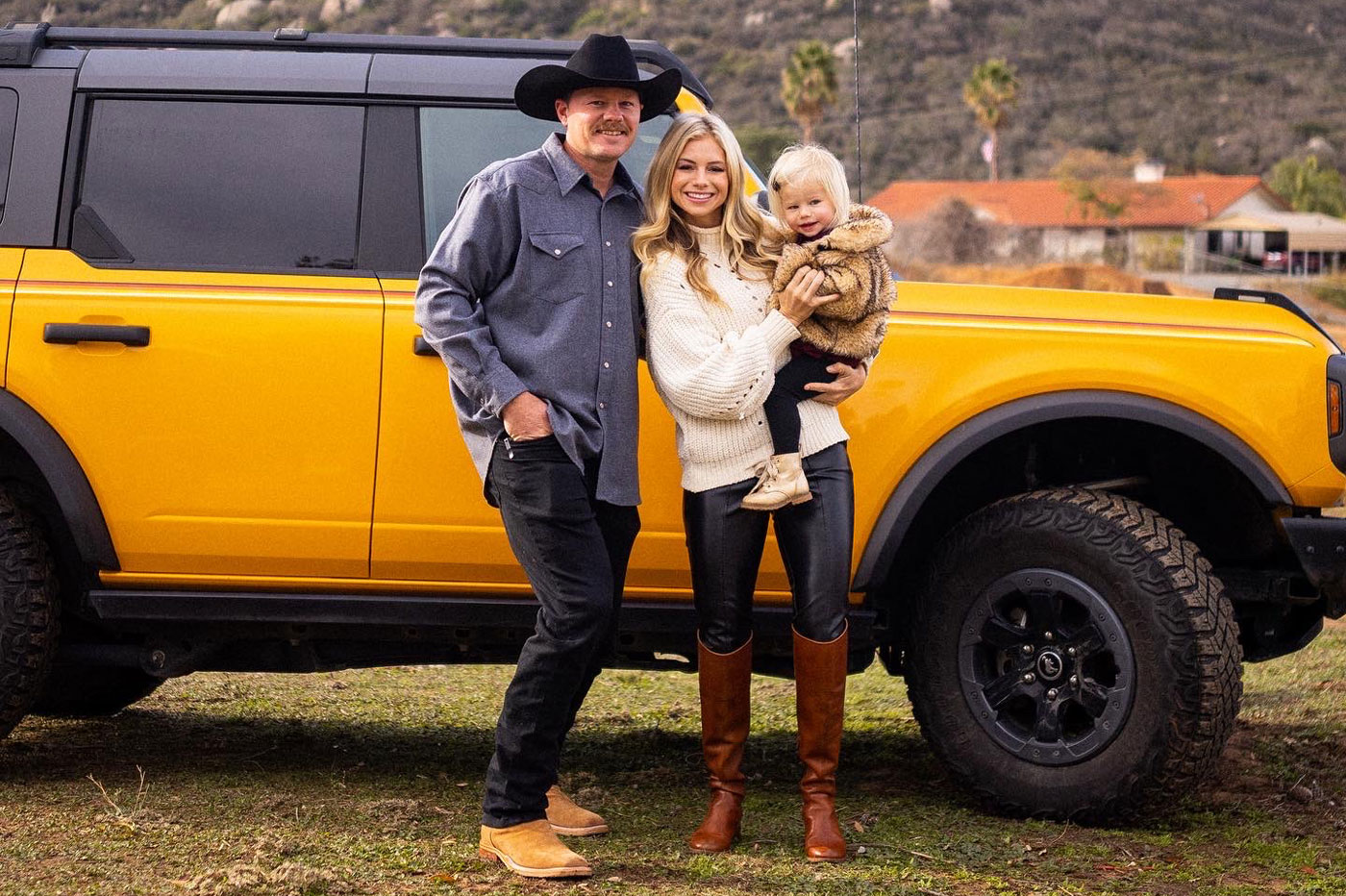 Rachel has accomplished a great amount as a rider, including multiple podium finishes in Enduro and even winning National Championships in XC as a junior, along with racing on GT's Factory EWS Team. Since becoming a mom, she's been happy to have been chosen as a Ford Bronco Ambassador. Representing a renowned car company has been an unexpected honor highlighting her impact as a rider and influencer. Plus, it's a great family car!
Off the bike, Rachel enjoys dirt biking, spending time with Stevie, and just taking some time to herself. Whether it's yoga, gardening, or getting a much-needed break for a manicure, she savors these moments when things get to slow down.
Looking to the future, Rachel aspires to compete in the Leadville 100 or the Whiskey 50. Together with her sister, they dream of conquering the Leadville 100, supporting and motivating each other along the way.