Outpost Seat Pack & Dry Bag
An ideal solution for overnight or weekend trips, but also works well for commuting or long day trips.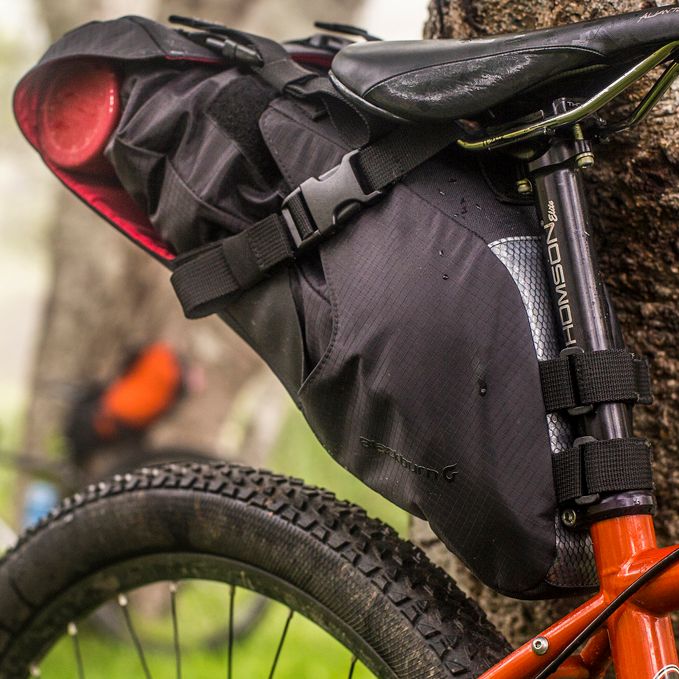 Details
Bikepacker's delight.
A great alternative to panniers or a backpack. Ideal for mountain bike overnight trips, but also works will for commuting or long day trips.
Specs
Capacity
11L

Dimensions
152 x 203 x 420mm/560mm Maximum

Mounting Options
Hook and loop straps

Product Weight
475 grams

Water Resistance
Waterproof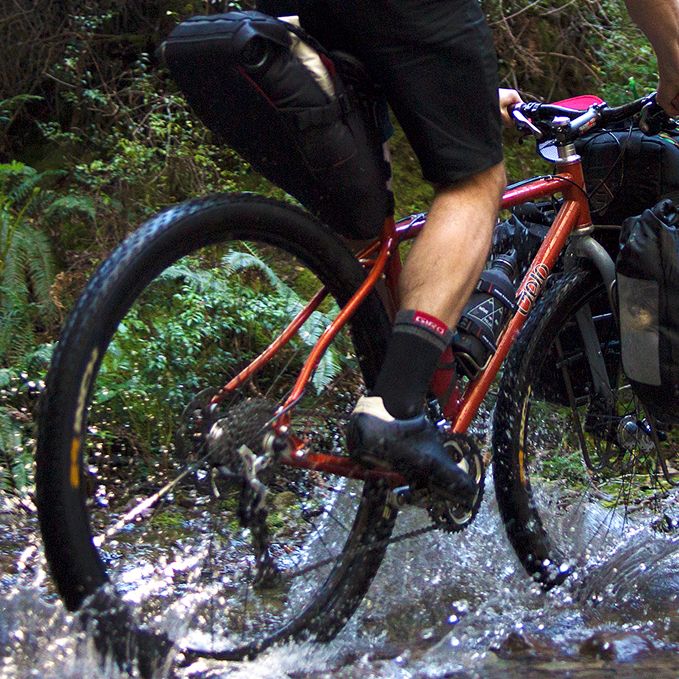 Features
Harness system
This bag features a system that is comprised of an outer "harness" that securely carries an inner bag. The inner bag can be removed from harness quickly and easily, without having to detach the harness from the bike. The advantage is that it saves time, is more secure, and allows you to carry odd/oversized items or use your favorite aftermarket bags.
Welded seam construction
Welded seams not only reduce bulk, weight, and materials, they improve performance by eliminating the needle hole, a potential area for saturation and leakage. Welded seams also create a clean finish on both the interior and exterior of the bag.
Roll-top design
This age-old bag design allows you to not only minimize the size of your bag to match the size of its contents, but also lets you compress the contents if you want to go even smaller.
Daisy chain loops
Not enough room inside the bag? No problem, just attach your gear to one of our convenient daisy chain loops made from tough webbing.
Hook-and-loop attachment
A quick, yet robust attachment to your bike.