Designed to carry bulky items, like sleeping pads, on the sides of your fork legs to free up valuable space in your bags.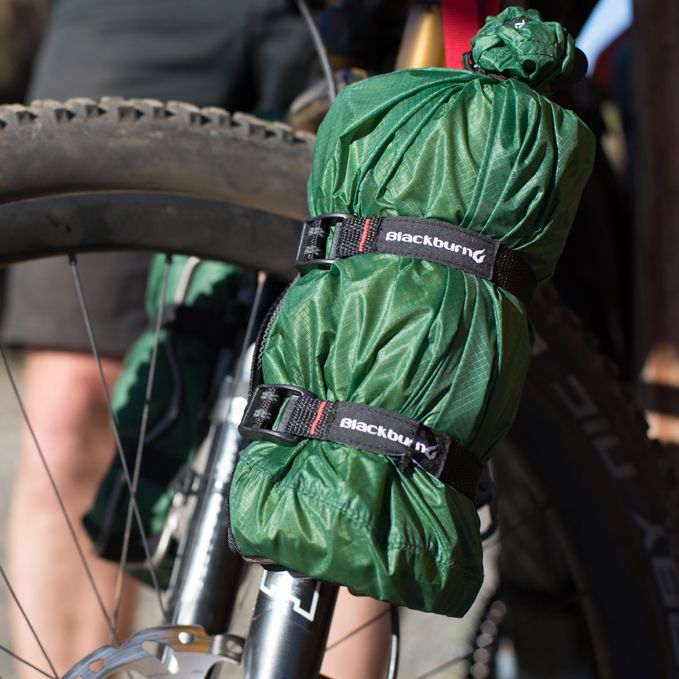 Details
Triple boss mount.
The marriage of cargo racks and hydration cages, the Outpost Cargo Cage gives you the capability to mount additional gear to your bike. Two premium cargo straps secure large bottles, sleeping pads, or our Outpost Cargo Bag for hauling all your adventure gear. Turn any bike into an adventure bike.
Specs
Mounting Options
Three mounting-hole positions for ideal fit and balance

Triple boss fork or frame mounting compatible

Product Weight
126 grams cage only, straps 14 grams each

Manual(s)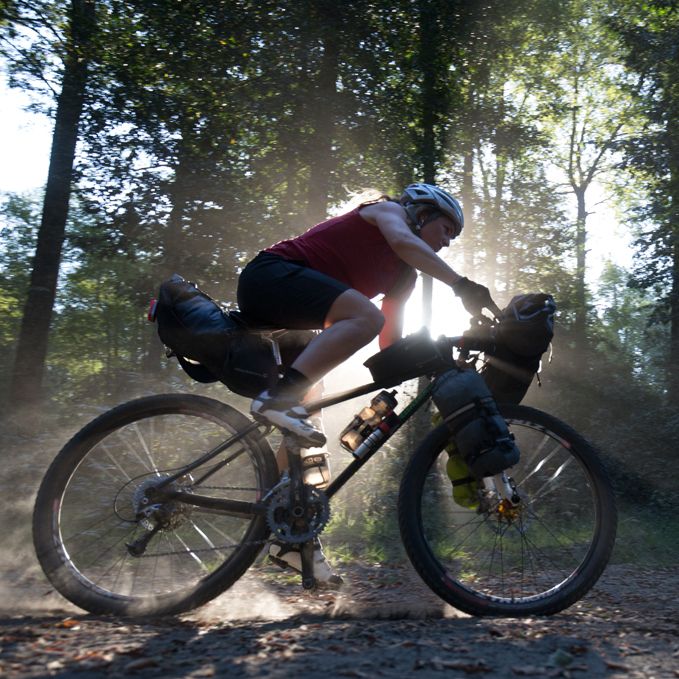 Features
Aluminum
Tough, yet lightweight Aluminum tubing and spline adds minimal weight, but can take your cargo on any trail you throw at it.
Includes straps
Outpost cages include rubberized straps to keep your cargo securely attached where you want it.
Triple Boss Mount
For extra hold and security when hauling heavy loads over rugged terrain. Triple boss mounts also allow for three height positions. Still compatible with standard double boss mounts.