Outpost Elite Handlebar Roll and Dry Bag
The Outpost Elite Handlebar Roll is an epic expedition-worthy harness and dry bag system.
The Outpost Elite Handlebar Roll is an epic expedition-worthy harness and dry bag system.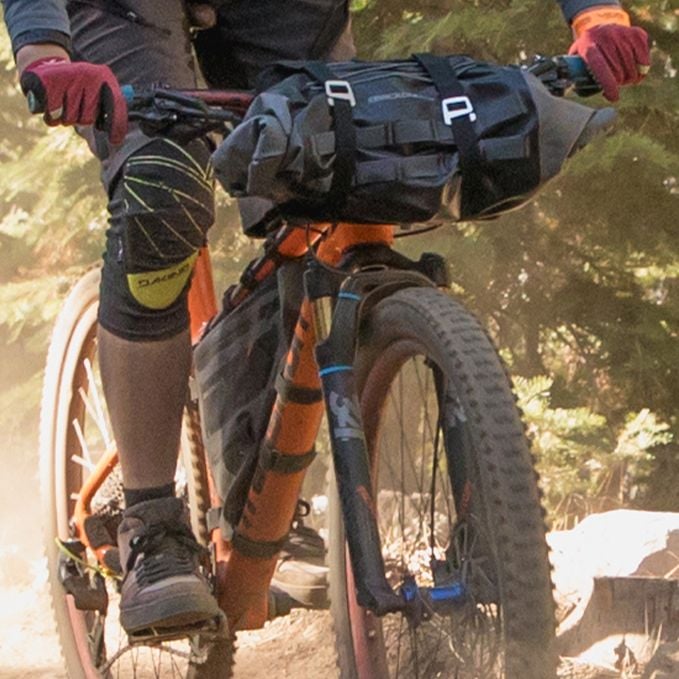 Details
The new standard in handlebar bags.
The Handlebar Roll is a system in two parts: Part 1 is a fixed mount with an angle-adjusting, alloy face plate that attaches with a harness to snug your cargo up under your handlebars. Part 2 is a removable and waterproof dry bag. Intended to work with handlebar diameters 25.4-35mm, the two-part design allows for ease of loading and evenly distributes weight — critical features for loading your rig in the wild. The dry bag also features molle straps and elastic cordage to affix external cargo like your camp mug, topo map, or rain gear.
Specs
Capacity
8lb/14L/3.6kg

Dimensions
304.8 x 609.6mm

Mounting Options
Aluminum handlebar mount

Product Weight
795 grams

Water Resistance
Waterproof

Manual(s)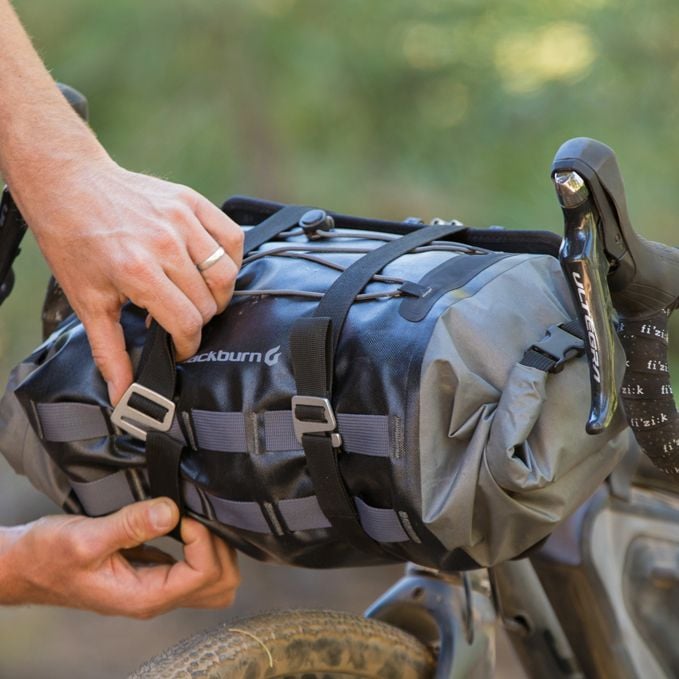 Features
Harness system
This bag features a system that is comprised of an outer "harness" that securely carries an inner bag. The inner bag can be removed from harness quickly and easily, without having to detach the harness from the bike. The advantage is that it saves time, is more secure, and allows you to carry odd/oversized items or use your favorite aftermarket bags.
Bleed valve
The waterproof dry bag features a scuba-style air bleed valve so that you can pack your bag as tight as you need, and not have to worry about leaks.
Welded seam construction
Welded seams not only reduce bulk, weight, and materials, they improve performance by eliminating the needle hole, a potential area for saturation and leakage. Welded seams also create a clean finish on both the interior and exterior of the bag.
Organization
We carefully consider what is put in each of our bags and tailor the compartments, pockets and other features to make sure there is a perfect place for everything.
Aluminum frame
Innovative aluminum frame provides a stable platform for your extra gear.