Pro Plugger CO2 Inflator Kit
Take greatness, add more = more greatness.
Take greatness, add more = more greatness.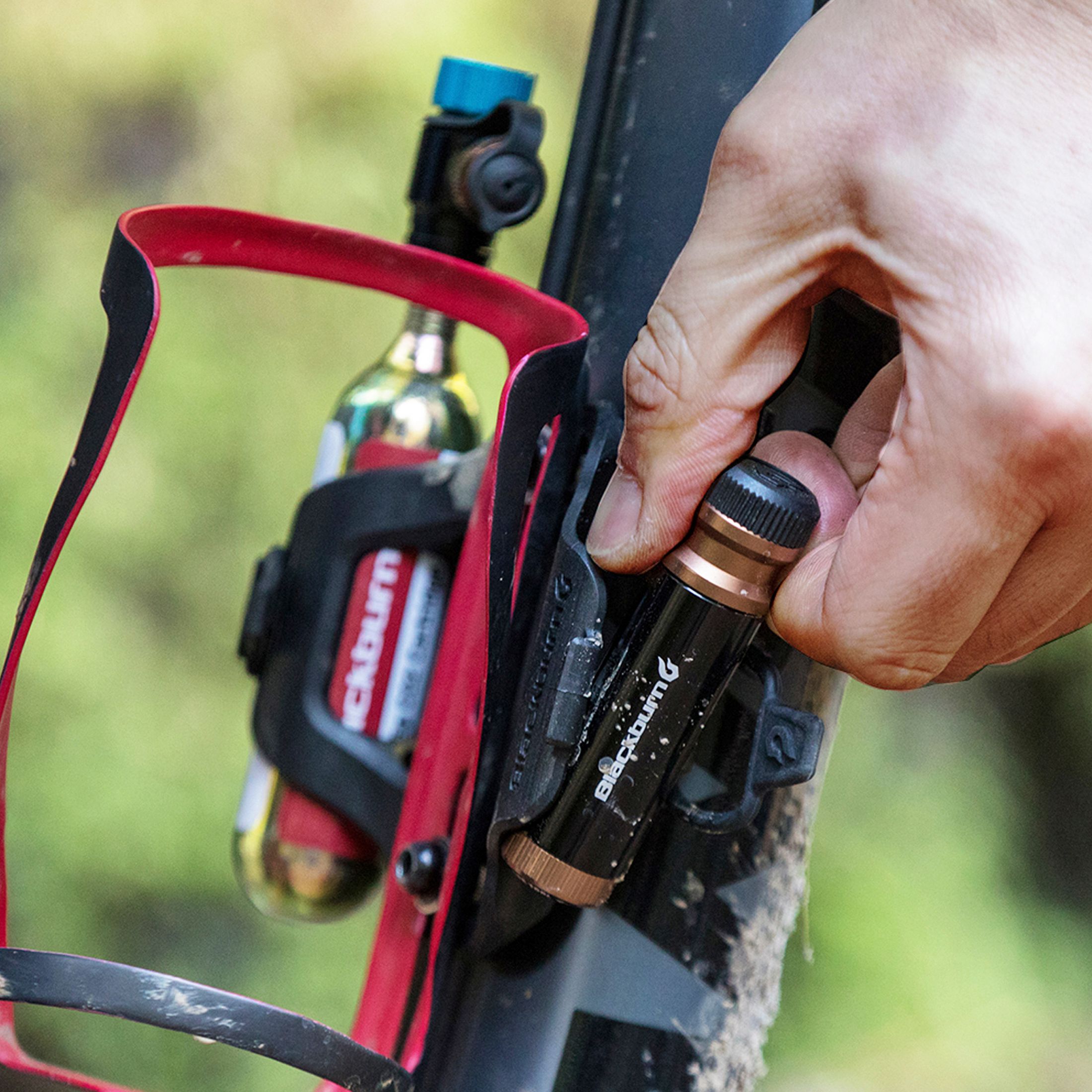 Details
Greatness complete.
The simply stellar Pro Plugger gains a few extra ingredients for surefire success, the it-makes-sense CO2'Fer head combining an inflator and valve tool along with a 25g threaded CO₂ and universal frame-mounting kit mean everything's always within reach, even on bikes with long reach. No need to scurry about rounding up odds and ends trying to beat dwindling daylight, simply grab bike, go and you're already equipped with the Pro Plugger Combo's on-bike tubeless repair system.
Specs
Product Weight
75 grams

Tools Included
Presta valve core tool

Manual(s)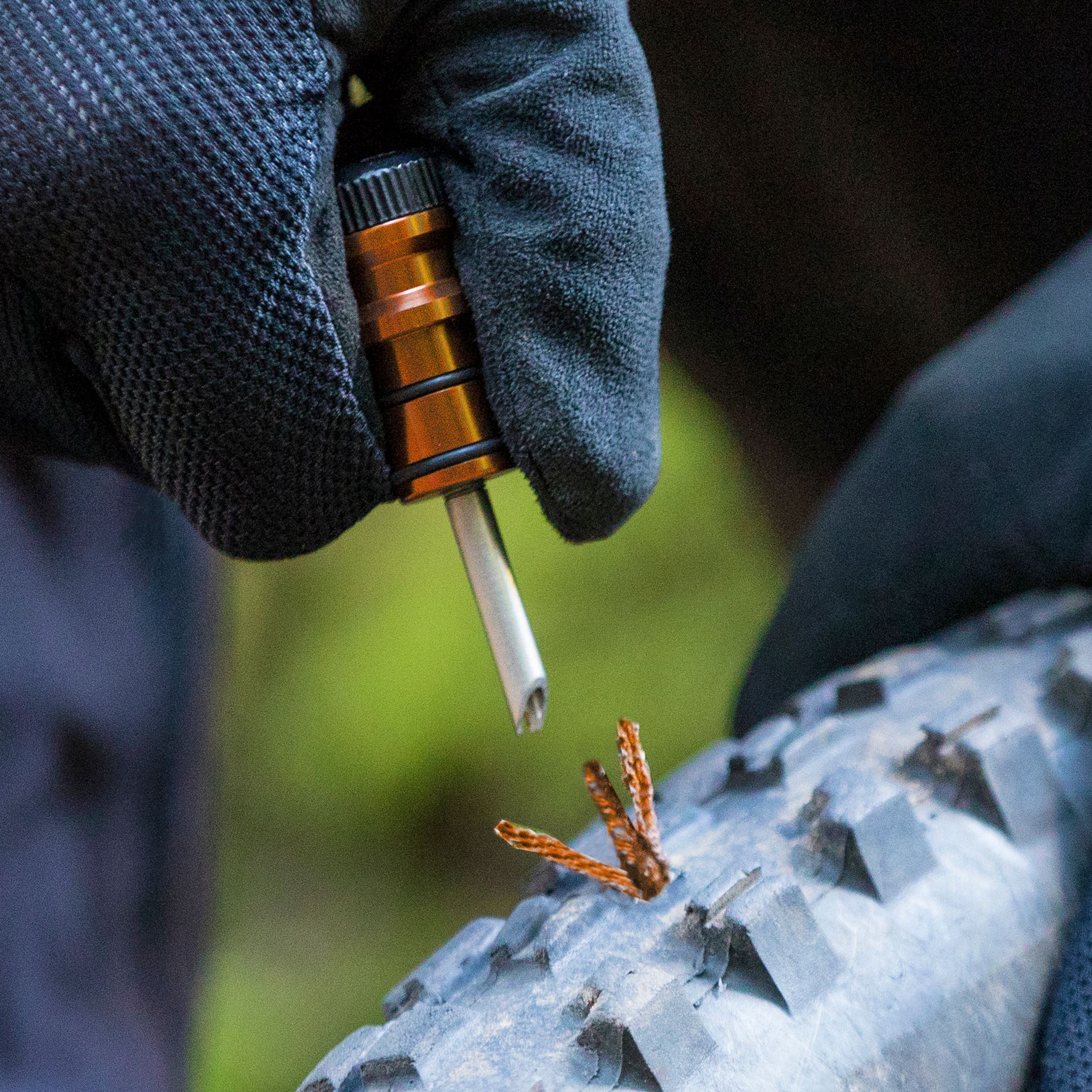 Features
Pre-loaded
You never know when you are going to suddenly lose tire pressure. That's why the Plugger is spec'd with 10 tire plugs. You can hit the trail confident you are ready to roll.
Presta valve core tool
Think of it as ram-air intakes for fiesty, tuner cars. Only don't. An integrated, threaded, quality Presta core remover is right where you need it, allowing pressurized CO2 to forcefully resurrect tubeless.
Threaded CO2
Includes 1 x 25g CO2 cartridge
Universal frame mounting
This mounting bracket will work with most frames to mount your pump behind your water bottle cage. Out of the way, but still ready for access.
CO2 inflator
The Core CO2'fer is a true switch hitter. Just need to top off your tires? No problem, use the mini pump to add a small amount of pressure. In a hurry? Need to fill up after a flat? No problem. The removable CO2 inflator has you covered.